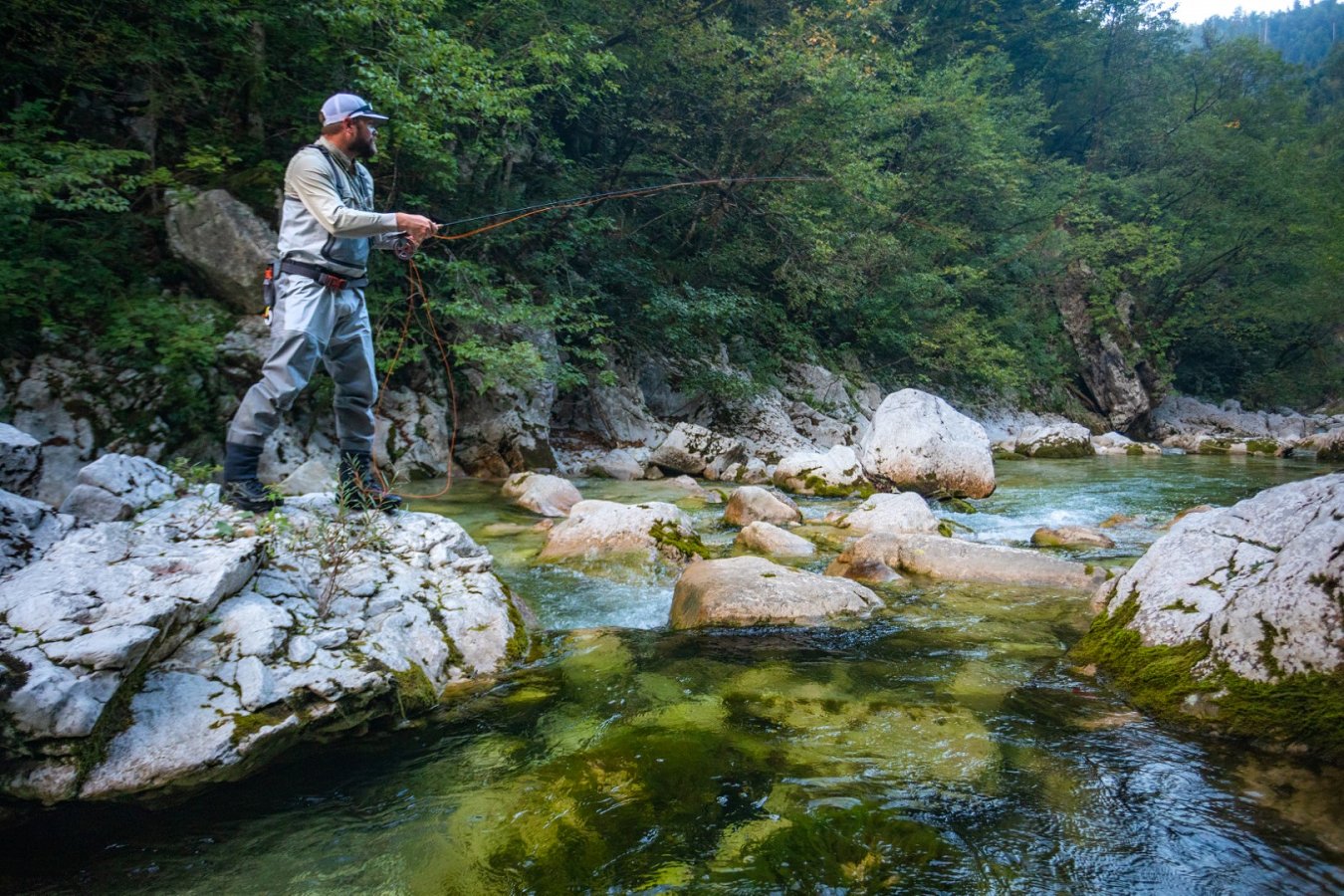 The Idrija fishing family issued a recommendation on the restriction and ban on fishing.
Because of extremely low water levels and high water temperatures as a result of a several-months-long drought and very hot weather, the Idrija Fishing Association has published a RECOMMENDATION to all association members to limit fishing in all districts.
The temperature, water level, and oxygen level in the water are critically low and any additional interference with the fish could result in a major fish kill. Beside the negative natural influence on the fish, there's construction work going on at the section between Mokraška vas and Spodnja Idrija. The recommendation is valid until a major rainfall and/or normal conditions in the river.
The Tolmin Fishing Association has issued a temporary prohibition of fishing starting on July 27, 2022, until further notice on the streams Idrijca, Trebuščica, Bača in the upper part (until Klavže), Koritnica and Nadiža.