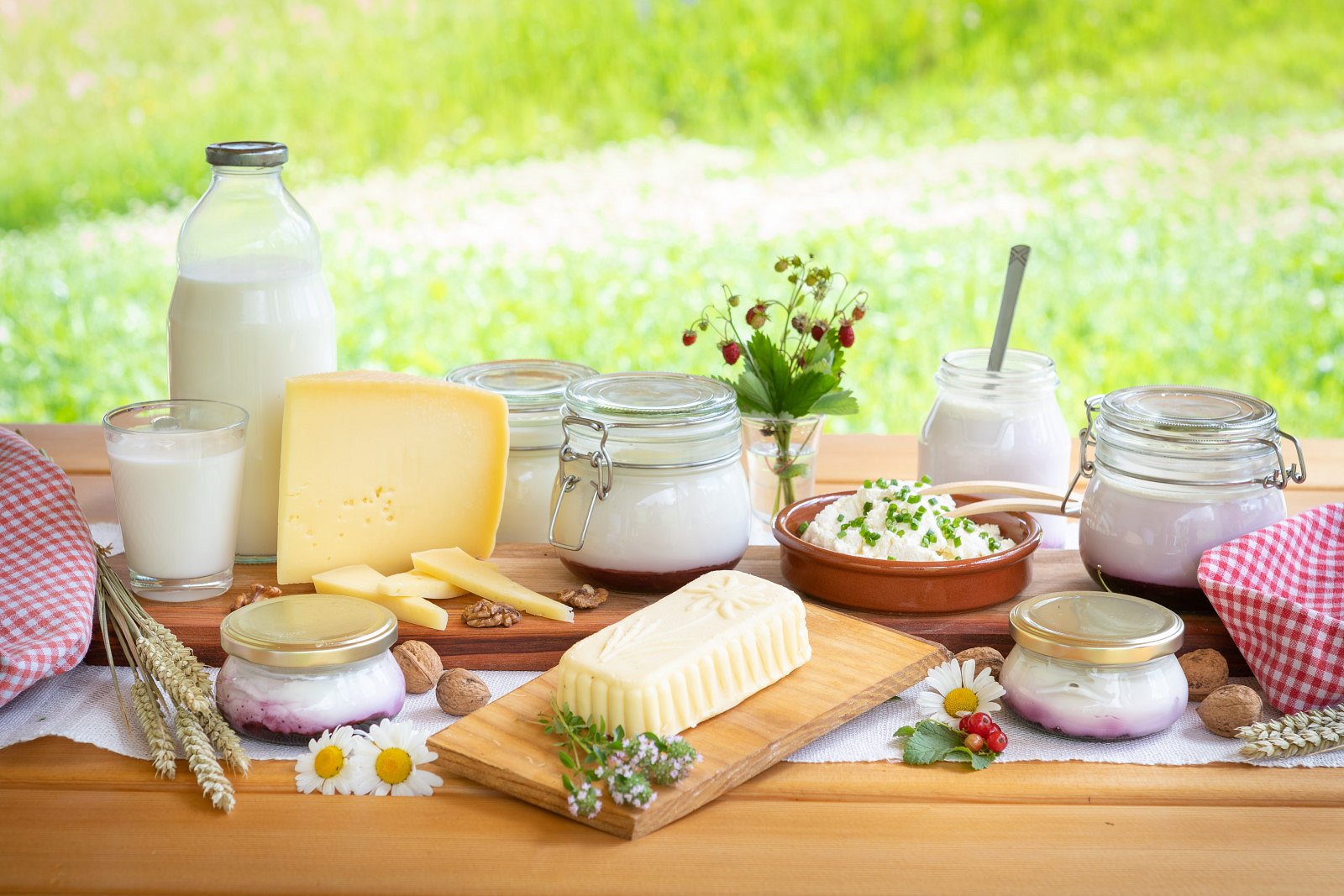 **Idrija Breakfast
Prelovčeva 5, 5280 Idrija
Tel.: +386 (0)5 374 39 16
Email:
Enjoy in an IDRIJA BREAKFAST.
Select tastes of Idrija combined in a delicious meal for an excellent start of your day.
The Idrija Breakfast was designed especially for you by the Idrija Tourism Board to let you dive into the sea of local cuisine.
Classic Idrija Breakfast for two includes - fruit and plain yoghurt, cheese, minced lard, dried pork neck, bacon,
herbal tea, honey, butter, bread and seasonal fruit.
The breakfast combines the delicious products from the Idrija region that have been awarded the Idrija Selected certificate of excellency and are made by select local providers.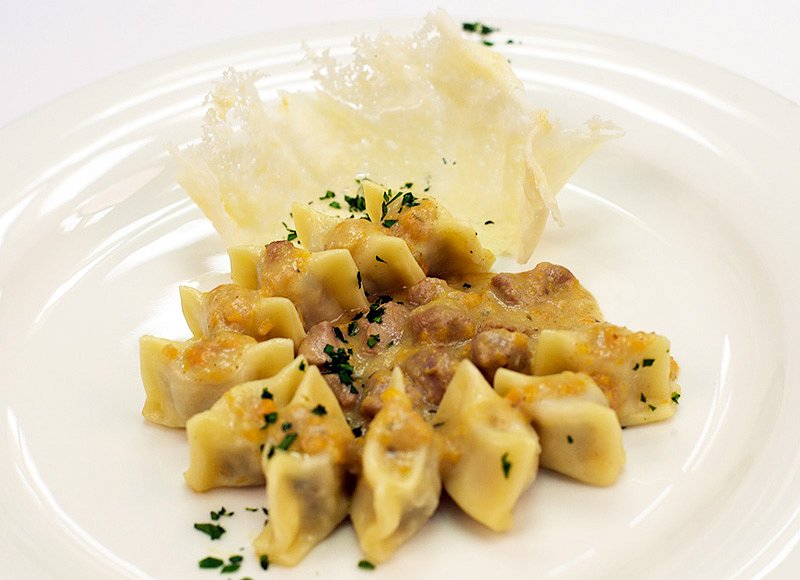 *Hotel Jožef - Green Cuisine
Vojkova ulica 9a, 5280 Idrija
Tel.: 08 20 04 250
Email:
The boutique Hotel Jožef is a contemporary and functionally equipped four-star hotel that will welcome you with its pampering, comfort and high-quality services only a couple hundred metres from intact nature. Their chefs will prepare excellent hand-made Idrija žlikrofi accompanied with chosen local wines.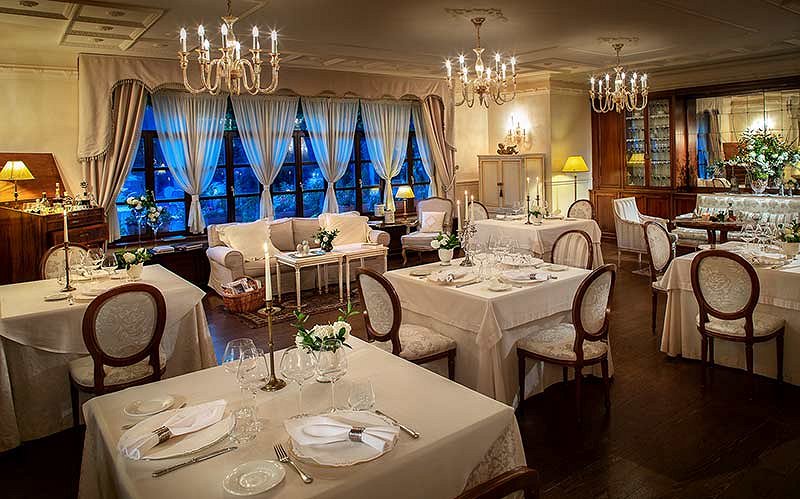 *Kendov dvorec
Na Griču 2, 5281 Spodnja Idrija
Tel.: 05 37 25 100
Email:
Enjoy an unique dining experience with authentic dishes, prepared by the Kendov Dvorec's chefs. Our cuisine takes you on a journey through the flavours of the local area with rich culinary tradition and excellent fresh ingredients sourced from local producers. Žlikrofi (stuffed dumplings), Bakalca (lamb sauce), Bati (cooked bread), Štruklji (rolled dumplings) are the specialities of the rediscovered Idrija cuisine that reflects a centuries-old tradition and cooking skills of our grandmothers.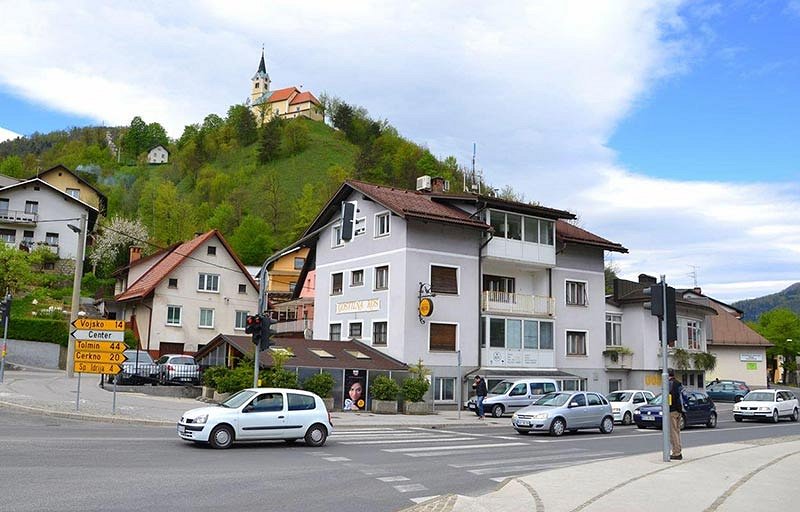 Gostilna Kos
Tomšičeva ulica 4, 5280 Idrija
Tel.: 041 222 901
Email:
Gostilna Kos will serve you the famous Idrija žlikrofi, hand-made following our grandmothers' recipes. In the spirit of tradition, they will be accompanied with the sauces that the local inhabitants have always loved to make on special occasions. The inn provides lunches and dishes à la carte, while larger groups up to 60 people are also welcome.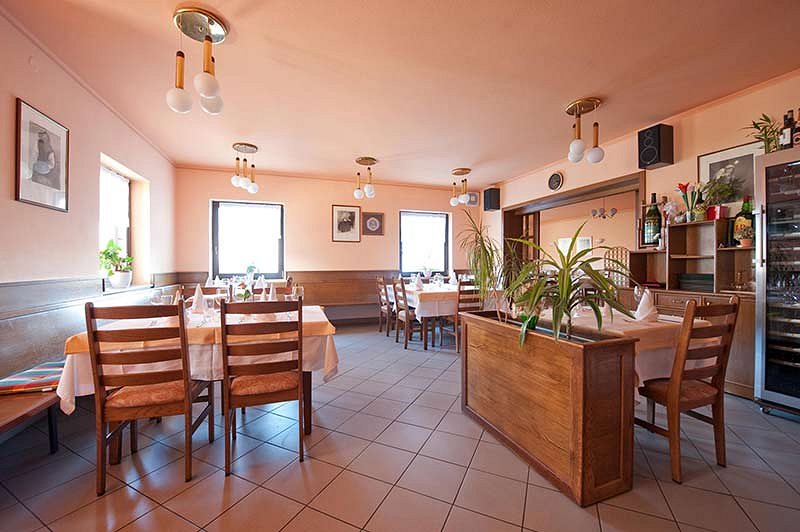 Gostilna Mlinar
Žirovska cesta 4, 5281 Spodnja Idrija
Tel.: 05 37 76 316
Email:
On a picturesque viewpoint between Idrija and Spodnja Idrija lies the Mlinar inn that has been fulfilling the most demanding wishes for years. They offer mainly fish and sea food, game dishes and, of course, žlikrofi and other traditional dishes. Larger groups are also welcome. Their premises can be used for various conference purposes, as well.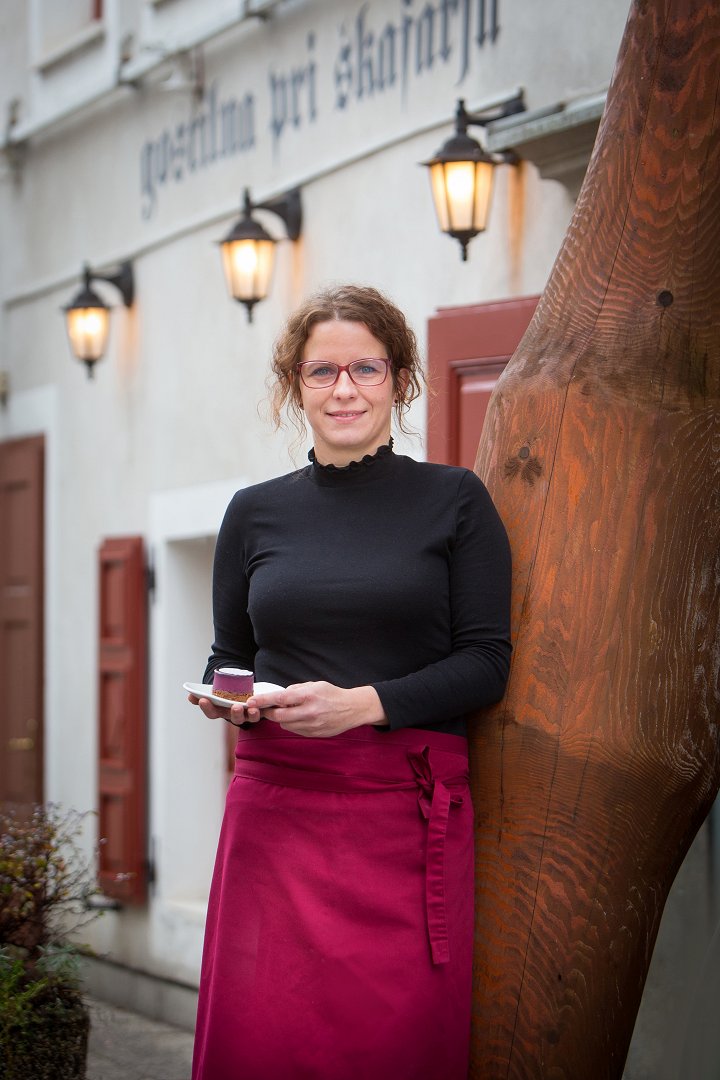 Gostilna pri Škafarju
Ulica sv. Barbare 9, 5280 Idrija
Tel.: 05 37 73 240
Email:
Gostilna pri Škafarju with its 25 years of tradition in preparing traditional Idrija dishes is located right in the centre of Idrija. They are most proud of their hand-made Idrija žlikrofi and Rezi cake with the bakalca sauce, while they also prepare various à la carte dishes, lunches and pizzas from the wood oven. The inn seats 75 guests and also offers accommodation: you can choose from 4 rooms with different capacities.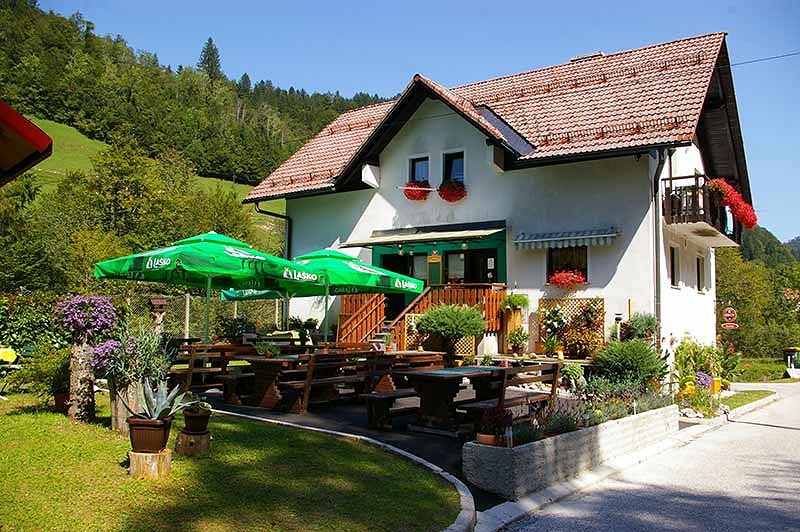 Gostišče Pr' ribcah, Zoran Jež s.p.
Srednja Kanomlja 34a, 5281 Spodnja Idrija
Tel.: 041 407 688
Email:
In the middle of the picturesque Kanomlja Valley lies Gostišče Pr' Ribcah that specializes in fish dishes and savoury home food, while they also make sač and grilled dishes on special request. If you wish to explore the Kanomlja Valley, they also offer you comfortable lodging.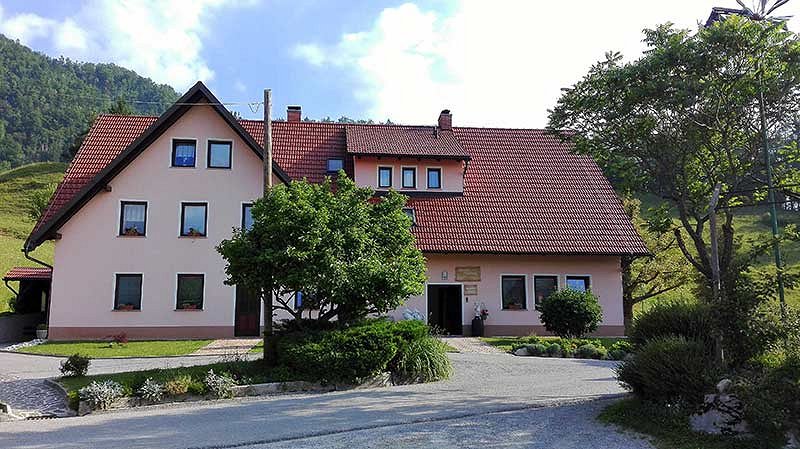 Kmetija Podobnik
Pot v Češnjice 24, 5280 Idrija
Tel.: 041 489 371,041 489 372
Email:
On a slope overlooking Idrija, lies the welcoming family Kmetija Podobnik surrounded by beautiful hills. They offer home-made dishes typical for the region and are especially famous for their excellent meat products, as well as their comfortable lodging drawing inspiration from the past.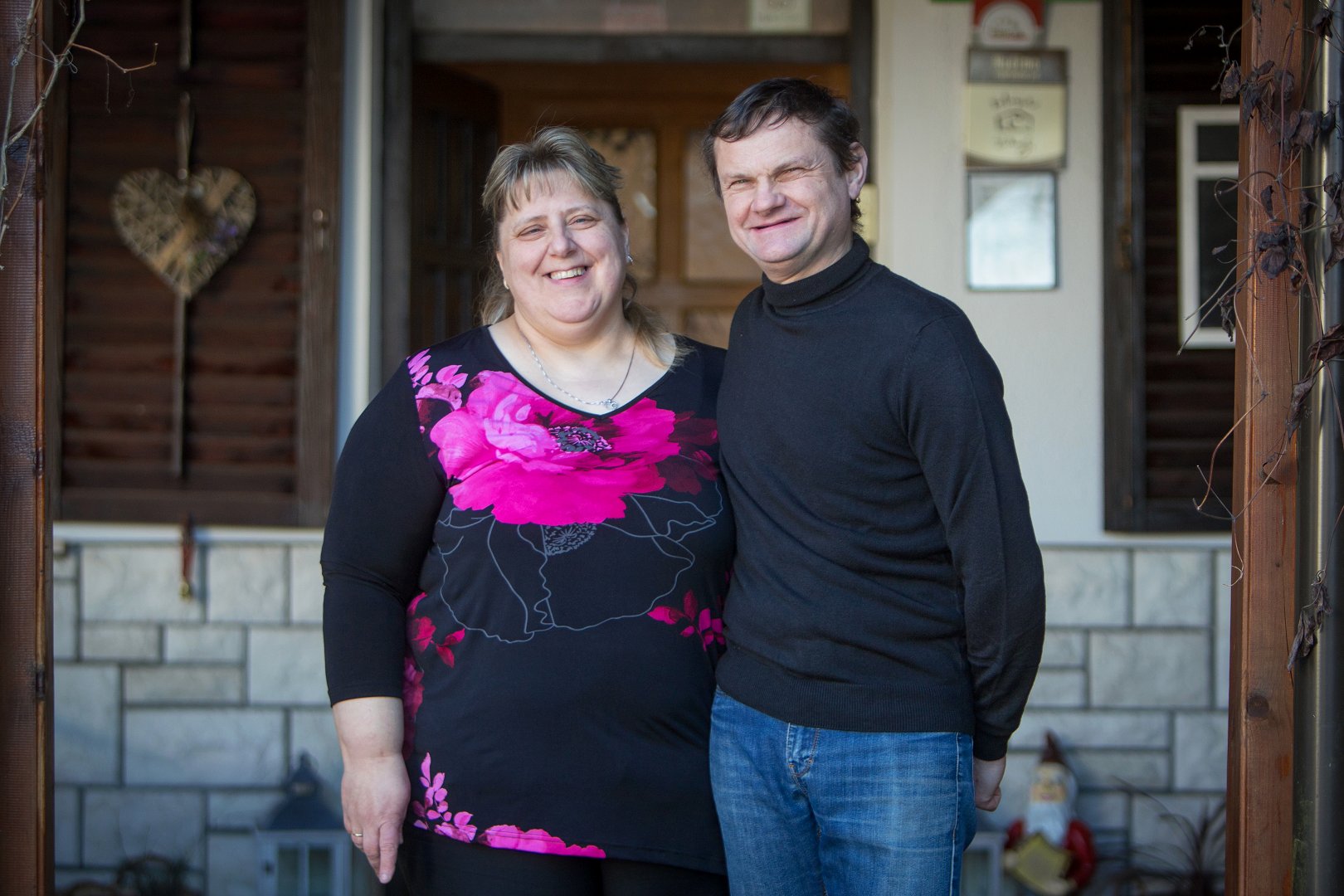 Penzion Kmečki hram Fortuna
Idršek 1a, 5281 Spodnja Idrija
Tel.: 040 600 811
Email:
Kmečki hram Fortuna is a family-run hotel, situated more than 700 metres above sea level at Ledinsko Razpotje. Their authentic rural hospitality will welcome you with an offer of excellent dried-meat specialities, largely produced on their farm. Kindly invited are also larger groups. They provide accommodation for over 40 people.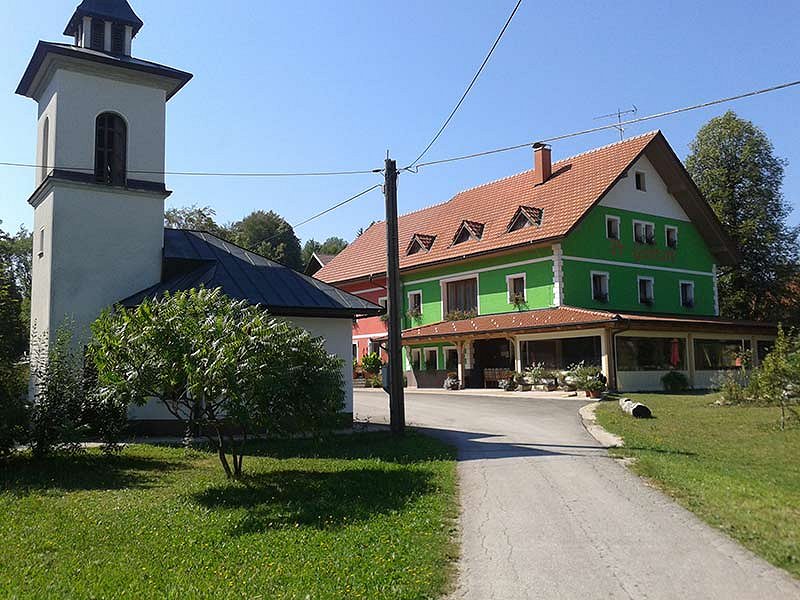 Pr Gantari, Gostinstvo Gantar, Marko Gantar s.p.
Dole 23, 5280 Idrija
Tel.: 041 477 409,05 37 47 314
Email:
We are located on the Dole Plateau above Idrija, in the North Primorska region of Slovenia, amidst an idyllic village landscape surrounded with pastures for cattle. As the inn is lying 784 m above sea level, on sunny weather you will be able to catch an incredible sight of Mount Triglav.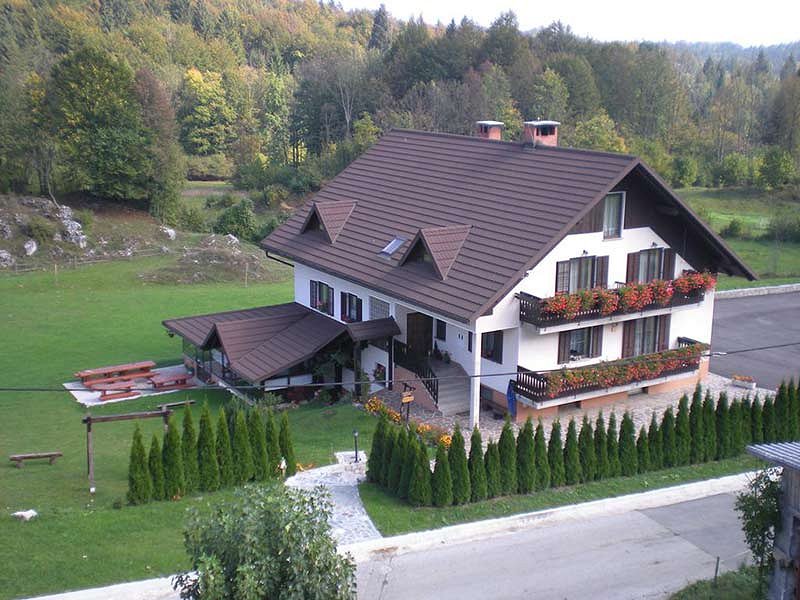 Pr' Mark
Črni Vrh 32, 5274 Črni Vrh nad Idrijo
Tel.: 05 37 78 646,041 961 053
Email:
Pr' Mark farm stay is located in Črni Vrh. While their specialty are home-made dried meat products, they will also pamper you with žlikrofi with pork roast, lamb in sauce and various home-made dishes. You can also rent bikes to explore the Črni Vrh Plateau, and in winter skis for the ski slopes in the vicinity.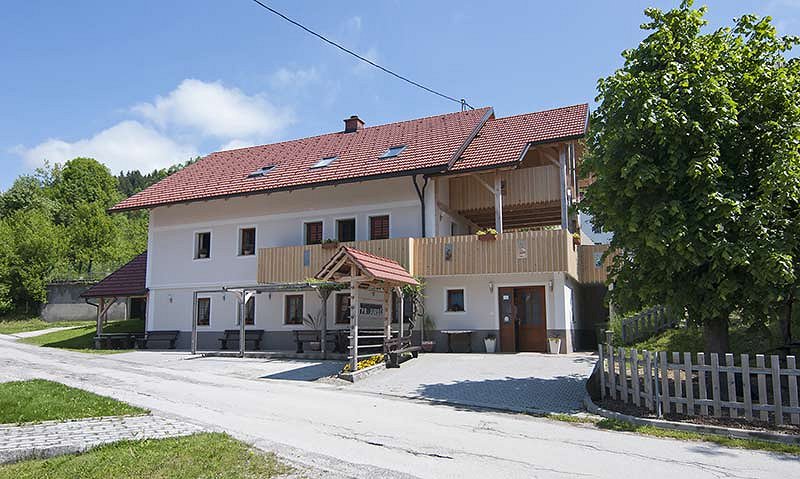 Turistična kmetija Pr' Jureč
Ledine 19, 5281 Spodnja Idrija
Tel.: 031 433 519,05 37 79 096
Email:
Situated on the beautiful Ledine Plateau where the watershed separates the sources so that some flow into the Adriatic and the other into the Black Sea, Pr' Jureč farm remains nature-friendly and ecological. The Jureč home-made dishes include wood-oven specialties, roasts, pork legs, various štruklji (rolled dumplings) and žganci (a type of polenta), while during Easter you'll even be able to taste aleluja, a turnip-peel-based dish that has become a rare sight.