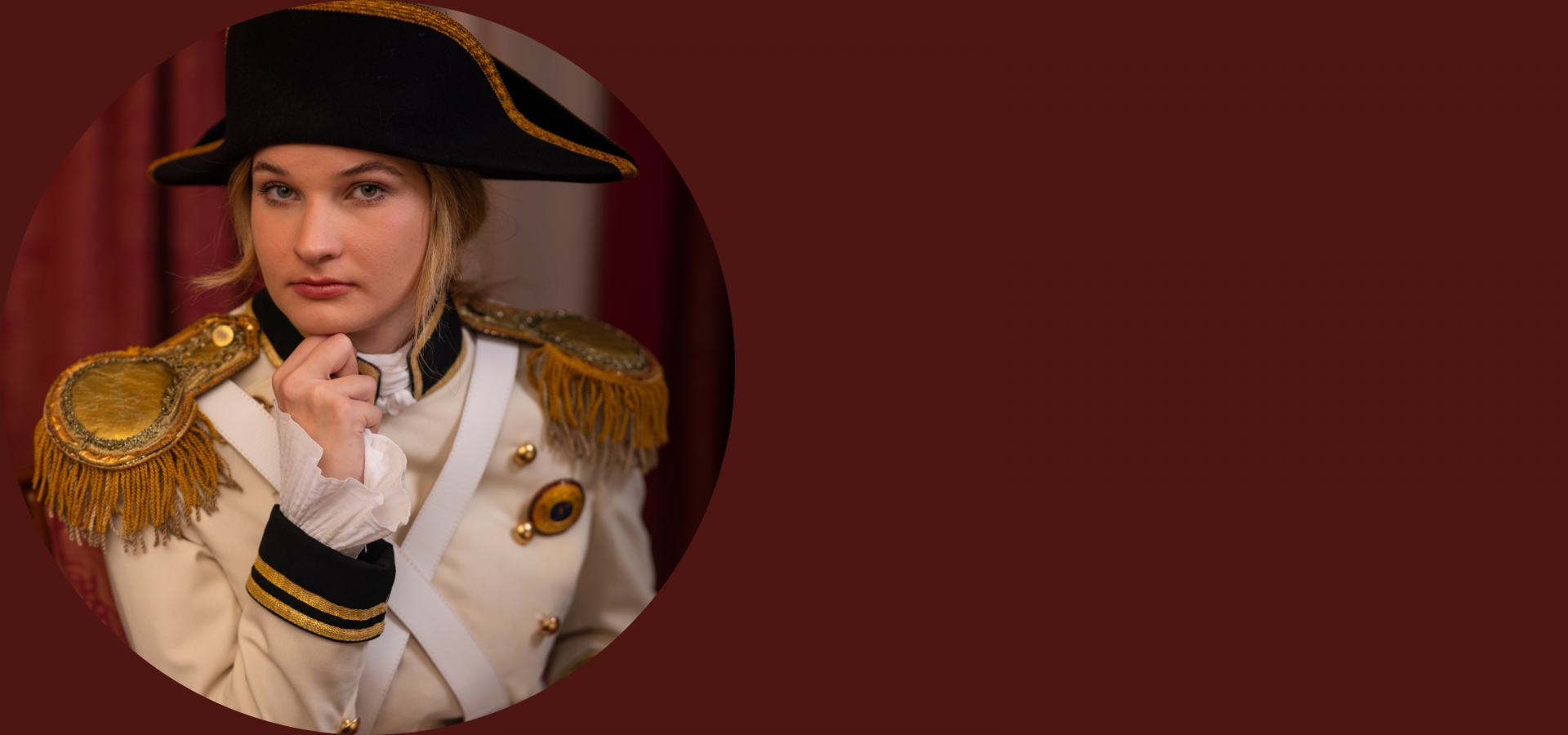 Enjoy the vlog The Dog Countess, a video biographical confession of the legendary, even mythical personality, Emilia Eva Lucia Cecilia Victoria Kraus.
The Dog Countess Vlog Purchase >>
Video length 56 min
Rental price (30 days) 6.5 €
Slovene language, english subtitles
Vlog of Napoleon's eternal friend is a biographical video confession of the legendary, even mythical personality, Emilia Eva Lucia Cecilia Victoria Kraus, known under the nickname of the Dog Countess, born in Idrija in 1785. Emilia spent her young life disguised as a lieutenant of the great military leader and emperor Napoleon Bonaparte. She was his true love and remained his friend forever. She met Napoleon at a dance in Schönbrunn Palace when he conquered Vienna and she fled to Paris with him. Then she accompanied him on his military campaigns and in exile practically until his death. his death. She died alone in misery, broken physically and mentally, surrounded by a pack of dogs, cats, parrots, and monkeys, which is where her nickname comes from.
In 2006, the writer Bogdan Novak wrote a successful novel The Dog Countess, which was adapted for a video and was also performed in theater form together with a luxurious dinner in the idyllic baroque mansion Kendov dvorec in Spodnja Idrija, which is a picturesque environment for the historical story from the beginning of the 19th century. At the dinner, the guests learned about and tasted the culinary specialties that Emilia enjoyed in her native Idrija, in Vienna, where she lived for some time as a foster child of her adopter, and especially later on the campaigns with Napoleon. Important events and every day, for example, her family life, her first meeting with Napoleon, the celebration of his victorious battles, and their wedding, were always accompanied by unique dishes. The vlog was created as the story of an actress who is preparing for her performance, during which we also get to know the birthplace of the actress and Emilia and their intertwining stories, as well as the behind-the-scenes culinary preparations in the kitchen and Napoleon's head chef, or the chef of the theater-culinary event.
Actress Maruša Mlakar received the Municipal Award for Young Creators 2022 for her role as the Dog Countess.
The creative team
Dog Countess Maruša Mlakar
Author of the text Bogdan Novak
Author of the adaptation and director Ana Kržišnik Blažica
Other performers Klavdij Pirih, Gregor Kosmač, Franci Pivk, Urban Čefarin
Video editor Neli Maraž
Cameramen Maruša Mlakar, Ana Kržišnik Blažica, Neli Maraž, Tara Caruso Bizjak, Lara Knap, Maja Krvina
Fashion creators of evening dresses Borut Šulin and Čipkarska šola Idrija
Production Dramatično društvo Idrija and Mala gledališka šola GJV Idrija
Co-production Kendov dvorec and Mestni muzej Idrija
Photo Robert Zabukovec